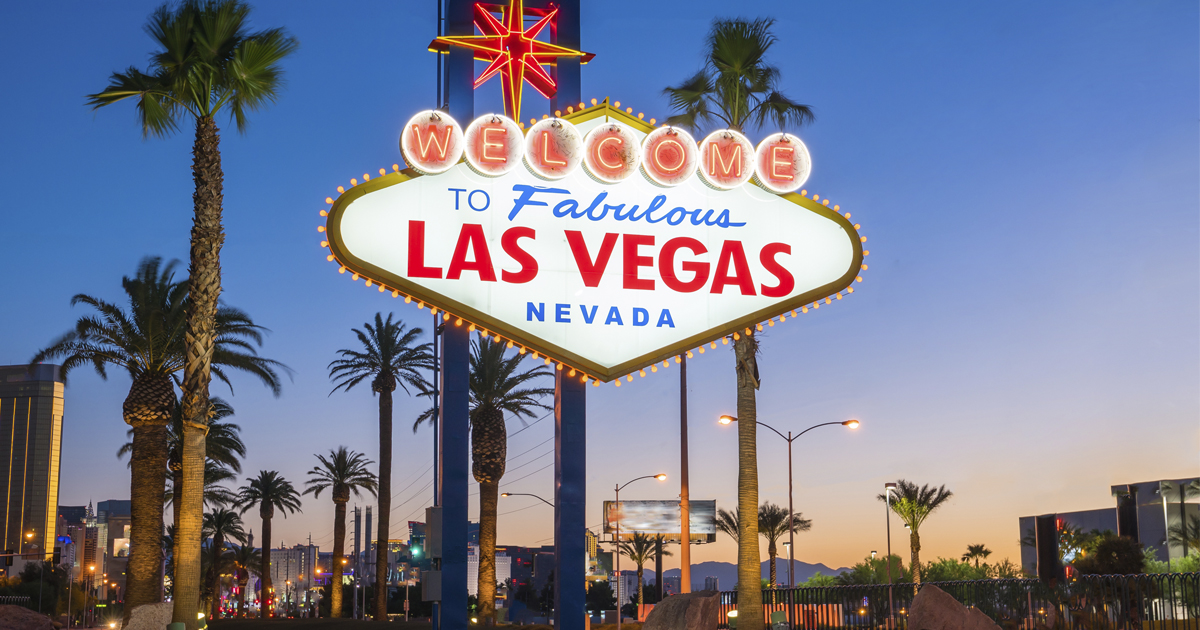 Your Guide to Cannabis On the Las Vegas Strip
In 2016, Nevada joined several other states in legalizing cannabis use for adults 21 and over. If you are someone who enjoys partaking in all that cannabis has to offer, it is important to know as much local cannabis information as possible, even when you're at home. That becomes even more true when you're planning a trip to a tourist destination.
The Las Vegas Strip is full of shops and dispensaries promising easy access to cannabis, but many tourists and even residents don't realize that it's relatively impossible to buy marijuana with THC right on the Strip. To avoid overpaying for a product that won't meet your needs, it is important to understand how cannabis sales work on the Las Vegas Strip.
Cannabis in Nevada Today
The Las Vegas Strip is designed to keep tourists on-site as much as possible. This is why hotels offer all the amenities and then some — from spas, gyms, pools, and on-site casinos to lavish entertainment and fine dining. While it is a great business model for the city of Las Vegas, it also limits guest options, particularly for those who use cannabis.
While there are several shops on the Strip that offer cannabis options, including what most dispensaries would feature (pre-rolls, flower, concentrates, and edibles), they are not what they appear. What they fail to mention to customers is that the cannabis being offered does not contain delta-9 THC – most often, it is delta-8 THC, something many consumers learn the hard way after making the trip. Not only is this information often left out, but these shops still charge well over premium THC prices for CBD products.
For that reason, if you are looking to hit the Las Vegas Strip and purchase products that produce the effects provided by THC, you'll need to venture away from the always-bright lights. Recreational marijuana with THC can be found in premium dispensaries, you'll just have to think a bit outside the box.
Where to Buy Cannabis Legally in Las Vegas
Zen Leaf is a popular dispensary among residents and tourists alike. We have three locations in Las Vegas, Las Vegas on Post Road, North Las Vegas on Craig Road, and our Flamingo dispensary, which is mere miles from the Strip. For those who dare to drive Sin City, Zen Leaf Flamingo and Las Vegas both feature drive-through express pickup!
If you don't want to drive, Las Vegas has multiple ride-share options that are affordable and can be available within minutes—we've clocked the average ride-share time at about eight minutes. You can even catch a bus that runs every 15 minutes if you want a more authentic taste of Vegas outside of the immediate Strip area.
Before you head on over you can check out our current recreational cannabis menu offerings. Our top-of-the-line dispensary offers a wide selection of options, such as premium flower, pre-rolls, concentrates, edibles, extracts, vape carts, topicals – all high-quality, lab-tested products. Knowing the best place to go for genuine cannabis can ensure you enjoy every aspect of your Las Vegas vacation.
Understanding the Vegas Cannabis Basics
Now that you know where to go to get premium-quality cannabis products, it's time to get the rest of your education. Before you pack your bags and head to Las Vegas, it is important to understand the basics of cannabis law in Nevada.
Where is Cannabis Legal in Nevada?
In Nevada, you can legally buy cannabis from any certified dispensary within the state. There are over 50 dispensaries located in Las Vegas alone—just make sure you choose one that offers genuine THC products if that's your jam. Since recreational use is legal state-wide, you don't have to worry about having a medical marijuana card to make a purchase.
How Old Do You Have to Be to Purchase Cannabis in Nevada? Is There an Age Limit to Consume or Purchase Cannabis in Las Vegas, NV?
Cannabis is treated similarly to alcohol when it comes to legality in Nevada. If you plan to visit the Las Vegas Strip, you need to be at least 21 years of age to legally purchase (and later consume) cannabis. If you intend to purchase cannabis while in Las Vegas, you'll be required to provide a government-issued ID such as a passport, a U.S. driver's license, or a U.S.-issued military ID. Before your trip, make sure your ID isn't expired—Nevada shops are understandably strict regarding their ID policy, and even if you are of age, you could be denied purchase with an expired ID.
What Types of Cannabis are Available in Nevada Dispensaries?
Las Vegas is a 420-friendly city and a popular spot for marijuana enthusiasts who want to enjoy themselves. In fact, there are several tours available that will take you safely from one dispensary to another. These tours often offer exclusive discounts and access to products. Remember: it is important to know that while there are several dispensaries on the Strip, many sell fake, overpriced products that contain little to no THC.
As mentioned earlier, by taking a short trip off the Strip, you'll find better-quality dispensaries that actually provide what you are looking for. Dispensaries such as Zen Leaf are dedicated to providing an authentic, positive customer experience.
Whether you are a resident or tourist, you'll receive the same dedicated treatment. If you are an experienced consumer of cannabis, or a medical patient, you likely already know what you enjoy best. If you are just starting to explore your cannabis options, though, it helps to understand the different types available at a Las Vegas dispensary.
Popular products include:
Flower
Also referred to as bud, smoking flower is the most common method of cannabis consumption. Flower comes in a wide variety of cultivars, potencies and forms. Your Cannabis Advisor can help you determine what flower is best for you depending on the experience you are looking to have.
Pre-Rolls
This is an easy grab-and-go option. Pre-rolls are composed of ground flower that is pre-weighed and rolled into smokable paper. This option is convenient, but it is important to note Nevada law on the public use of cannabis—you cannot smoke cannabis in public.
Vape Cartridges
You can purchase a cartridge of cannabis oil that can be inhaled with its compatible battery, though disposable vapes where the battery and cartridge are pre-attached are available, too. Cannabis vapes are a more discreet option, as the smell of the vapor is mild and often fruity in nature. Regardless of the method of consumption, it is important to adhere to Nevada law and avoid vaping cannabis in public.
Edibles
Edibles can come in several forms, including cannabis-infused chocolate, gummies, mints, sodas, baked goods, and other creative fusions. Edibles are one of the most discreet options available but must be consumed in private according to Las Vegas law.
Other Categories
Beyond the basics, you'll also find extracts, tinctures, topicals and concentrates. Most products are categorized by lineage type: indica, sativa, hybrid or CBD. Too, high-quality cannabis products are often strain specific – your Cannabis Advisor can guide you to the strain that may best suit your needs.
Vegas Strip Cannabis FAQs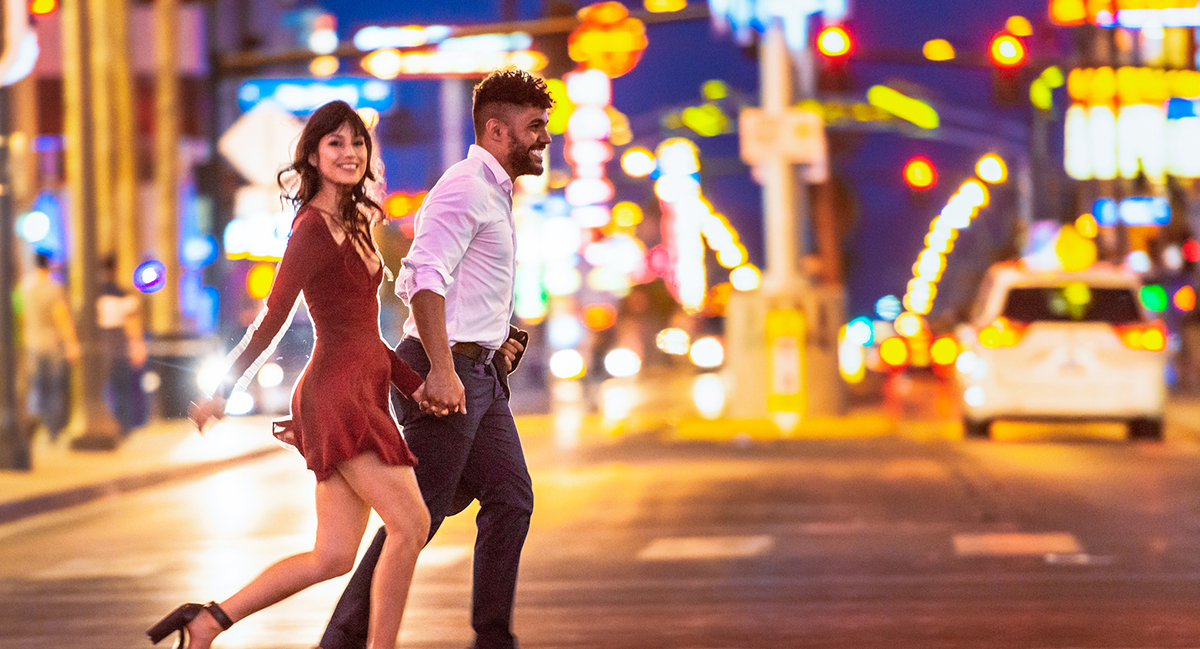 How Much Cannabis Can I Buy?
In Las Vegas, a person 21 or older can purchase up to an ounce of marijuana or 1/8 of an ounce of concentrate for personal use on a single day. You can possess up to an ounce of flower or 3.5 grams of concentrate or hash.
How Much Does Cannabis Cost in Las Vegas?
When it comes to cost, you'll notice that your cost will vary depending on where you are making your purchase, and what type of cannabis you are purchasing. Most edible packages range from $15-20, depending on potency and how much is available in the package. Vape cartridges will range in price depending on the brand as well as the mg available within the cartridge—usually from $25-45. Pre-rolls are relatively inexpensive, ranging from $10-30. A standard 1/8th of flower typically ranges between $35-55, depending on the quality.
Be sure to check out our adult recreational menu or medical menus for current discounts.
Is it Legal to Bring Cannabis in a Hotel On the Strip?
In Las Vegas, it is easy for tourists to purchase top-of-the-line cannabis products from reputable dispensaries, but it is not as easy for them to enjoy their products. In Nevada, you can only legally consume cannabis on private property. This is largely because cannabis is still considered a Schedule 1 substance on the federal level. Hotels do not count as private residences, so hotels on the Strip prohibit consumption on their property. This measure is often heavily enforced, especially at hotels that have on-site casinos. Casinos run the risk of losing their gambling license if they allow patrons to openly use cannabis. While consumption is prohibited, you can legally bring and store your products in your hotel room, as long as you're carrying under the legal limit and as long as they are consumed elsewhere.
The rules and regulations of cannabis consumption are ever evolving, so there is change on the horizon for the Las Vegas Strip. Hotel-only properties have the capability to become more cannabis-friendly in the future. Recently, Alex Rizk, owner and operator of a cannabis-friendly hotel in Phoenix, purchased a 64-room boutique hotel right off the Strip. This hotel will be remodeled and converted into a potential 420-friendly location for tourists. Cannabis consumption will be allowed on the property, with other amenities including a cannabis shuttle and membership lounge.
What About Traveling with Marijuana Around Las Vegas and Clark County?
Travel itself is an important area where it is vital to understand the rules and regulations of cannabis. In the state of Nevada, it is legal to drive with cannabis in your car. Cannabis should be kept in an air-tight container and kept out of immediate reach of the driver and any passengers. It is often suggested to travel with cannabis in your trunk to ensure there are no complications if you were to be pulled over and questioned. While in-state travel is legal, traveling across state lines with your purchased cannabis is not legal. If you are caught with cannabis outside of a legal state, you could face a felony conviction if arrested.
No matter what state you are in, it is always illegal to drive under the influence of cannabis. Driving under the influence is defined in two ways: driving under the influence of a substance that impairs your ability to operate a vehicle or driving while your blood contains 2 nanograms of THC per milliliter. To keep it simple, even a puff from a vape can put you over the legal limit. Since cannabis can stay in your system for a long time, it is always best to simply not drive for some time after consuming cannabis. There are plenty of other options available for getting around Las Vegas with ease.
Where Can I Smoke or Consume Cannabis in Las Vegas?
As mentioned, in Nevada, smoking cannabis is only allowed on private property. Cannabis consumption is therefore completely illegal when you're out in public. In addition to this general law, there is currently tight enforcement of smoking laws on the Strip due to COVID-19.
As of late 2021, the Nevada state legislature passed a new law that allows recreational cannabis business owners to apply for a license to legally open on-site consumption lounges. These lounges would provide the perfect place for cannabis enthusiasts to enjoy their flower. Many local dispensaries and other cannabis-friendly spots already have big plans in mind when it comes to providing a safe space for cannabis consumption that is 100% legal. Due to COVID-19 many of these plans have been delayed, however, we hope to see cannabis-friendly public places open in Vegas very soon!
Enjoy Your Vegas Stay
If you've chosen the Las Vegas Strip as your next tourist destination, you won't be disappointed. There is always something to do, no matter what time of day you hit the Strip. But, just a couple of quick reminders.
When it comes to enjoying quality cannabis, be sure to be smart about it. Sure, they call it "Sin City" for a reason, but you don't want to turn a night of partying into a ticket or worse, a stint in jail. Be sure to consume your cannabis safely and responsibly.
And, buyer beware! While you'll find shops on the Strip pretending to offer legitimate cannabis, remember to stay wary; instead, travel off-Strip to find a reputable dispensary. Zen Leaf Dispensaries is proud to feature three great locations in Vegas and our Flamingo dispensary is only a short distance from the Strip. Why bother with the knock offs when the real deal is just a few minutes away?
See you soon!
Resources:
Digital Content Manager for MÜV Florida and Zen Leaf Dispensaries. A cannabis connoisseur with a passion for explaining the miraculous possibility of the plant, Swan began her journey with cannabis as a recreational user and quickly realized its positive impact on her depression and severe anxiety. She joined the cannabis industry as Receptionist and MedTender and witnessed first-hand the immense potential of the plant for a wide variety of ailments, deepening her passion for alternative medicine. Swan is dedicated to self-education on the plant and sharing its potential with all. She holds a Journalism degree from the University of Iowa.