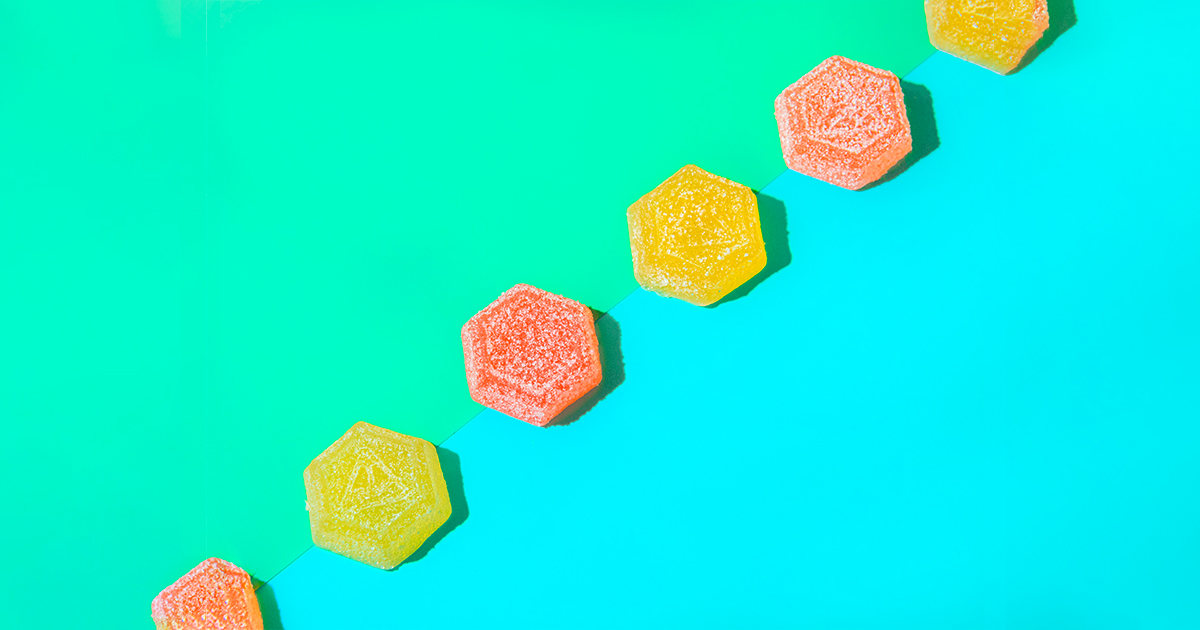 A Guide To New Jersey Recreational Cannabis Products
On Thursday April 21, 2022, the state of New Jersey began the legalized sale of recreational cannabis for adults aged 21 years and older. This move has been long anticipated by New Jersey residents—the state's adult use cannabis legalization dates back to a 2020 referendum, which was subsequently approved by the state legislature and signed into law by Governor Phil Murphy in February 2021, over a year before legal sales would finally begin.
Zen Leaf is proud to be a high-end dispensary brand known to cannabis aficionados and medical marijuana patients across the country. Our Lawrence Township, Elizabeth and Neptune dispensaries proudly serve both recreational and medical visitors, aiding in plant-based wellness for all who care to explore its benefits.
While you may see strains or products on the medical cannabis menu that are not on the recreational menu, and vice versa, don't fret! Our cultivators are hard at work ensuring ample supply and rotating strain variety for adult use and recreational New Jerseyeans.
If you're planning your first trip to a Zen Leaf dispensary and want to explore our recreational products beforehand, here is a rundown of some of our favorite products and a glimpse of what you can expect to see in our stores. Complete, up-to-date product menus for each individual location are also available at their respective pages.
Cannabis Flower
Zen Leaf dispensaries carry high-end flower provided by our parent company, Verano Holdings. Verano operates 12 world class cultivation facilities producing over 150 strains of full spectrum cannabis for use in a variety of medicinal and retail products. The products sold at Zen Leaf and other Verano approved dispensaries originate with lovingly cultivated flower of unmatched quality and consistency. We believe the results speak for themselves.
Consider a few of our favorite strains below. Some of our signature strains are available in multiple products, such as raw flower, concentrates, and vape cartridges. If none of these sound quite right for you, remember that Verano cultivates over 100 more varieties and almost countless products aside from what we've listed here. Continue your product research or head to your nearest Zen Leaf dispensary and ask our knowledgeable, friendly staff for recommendations.
Strain: Modified Grapes
Lineage: Hybrid
Brand: Verano
Type: Mini Buds
Description: Modified Grapes is the child strain of two of the most celebrated strains today —GMO and Purple Punch. Its picture-perfect buds deliver sweet, fruity grape flavors with unique, spicy undertones.
Terpenes:
Limonene – an important component in the classic flavor and fragrance of cannabis
Myrcene – can increase barbiturate sleeping time, demonstrating the terpene's probabilities as a sedative
Caryphyllene – analgesic and cancer-fighting properties
Five-star reviews:
"Verano did a great job hunting a prime pheno. She's gassy, grape, and sweet pepper on the nose. Visually she's frosted out, decent nugs."
"This is my favorite indica. One bowl has me feeling on clouds when I'm laying down for bed. If you don't get to your bed before you're couch locked, you'll be there until morning. Total paralysis. Amazing."
Strain: Super Glu
Lineage: Hybrid
Brand: Verano
Type: Mini Buds
Description: Verano Smalls are perfectly cured premium flower featuring junior-sized buds. Smalls deliver all the same potency and award-winning genetics as our larger buds, packaged in our glass jar for optimal freshness.
Five-star reviews:
"Amazing product. My husband has epilepsy and I have anxiety and this has made our lives manageable."
"This stuff is fantastic! Great diesel smell, great diesel taste, and a great high! This one caught me off guard and skyrocketed right to the top of my list of favorites."
Cannabis Vape Cartridges
The traditional method of burning cannabis and inhaling the smoke isn't for everyone. Fortunately, with modern technology offering so many other routes of administration, that's not an issue. Vaping is one method of consuming cannabis that has emerged at the forefront of the modern retail cannabis revolution. Vape cartridges offer smoother inhalation of vaporized cannabinoids rather than smoking while still giving you a flavorful, satisfying experience that leads to efficient absorption of THC and other cannabinoids.
A typical vape cartridge comes in the form of a cylindrical glass cartridge with metal threads on one end so that it can be screwed onto a battery. The glass chambers that make up the bulk of these cartridges will typically hold a gram or half gram of cannabis concentrate in oil form. Modern methods of extracting THC and other cannabinoids from cannabis have resulted in extremely potent concentrates that can be used for vaping or dabbing.
There are other types of vape cartridges (or "pods") that snap, rather than screw, onto a battery unit, so make sure you are buying the correct types of vape cartridges for your setup. Zen Leaf dispensary staff can help you out if you're unsure about this. A typical vape pen setup is rechargeable through a standard USB charger and is as easy to use as inhaling.
Vape cartridge oil can be extracted from a single strain, crafted with THC distillate and added terpenes, or even . Just like flower and edibles, the packaging on a vape cartridge will give you clear information about THC levels and whether the product is indica- or sativa-dominant, or a true hybrid.
One of our flagship flower genetics, Gelato is the iconic strain that fuels the consumer-favorite vape cart.
Strain: Gelato
Lineage: Hybrid
Brand: Verano
Type: Essence Cartridge
Description: This rumored San Francisco Bay Area-native gets its name from its fruity, fermented aroma. Expect earthy undertones and distinctly dark buds with fiery orange hairs that glisten in a white coat of crystal resin. Gelato's heavy-handed euphoria is great to lift depression; however, novices and anxiety-prone users should dose lightly.
Terpenes:
B-Caryophyllene – anti-oxidant and anti-inflammatory effects
Bisabolol – anti-inflammatory properties and skincare applications
Phellandrene – is known to increase energy levels and reduce pain
Five-star reviews:
"Gelato is one of my favorite strains period, so the vape had a lot [to live up] to. Verano got it right with this one. Not too sweet, not overly gassy, just right for a good 'lato. TBH, it's true to taste with their gelato flower."
"Hands down one of the best buds I have ever had and always keep it on hand to help with my pain disorder and it always comes through for me bringing my pain levels down! And the buds are b e a u tiful!!" (Review of Gelato flower)
Cannabis Edibles
Another favorite way to consume cannabis products is by noshing on edibles. Edibles come in a wide variety of flavors and dosages, from CBD seltzer drinks to classic brownies with serious THC content. Edibles can be produced in a variety of ways because there are several possible methods for incorporating cannabis into food, such as using cannabis-infused oils or butters in baked goods or making candies made with small amounts of concentrated extract. In addition to having the potential to be delicious, cannabis edibles are a discreet and convenient way to dose without any persistent odors. Be aware that cannabis consumed orally also absorbs into your bloodstream differently than smoked or vaped cannabis. The high that comes from consuming edibles can creep up a bit slower and last significantly longer than the effects of smoking a bowl, so it's important to start slow when you first experiment with edibles, even if you're an experienced smoker. Someone new to edibles should start with a dose of 5 mg or less of THC and wait at least an hour before attempting to increase their dose.
Flavor: Mandarin [10 pk]
Brand: Verano
Type: Edible Gummies
Description: We find great joy in the craftsmanship of our culinary endeavors. Our skilled artisans create inspiring, distinctive, handcrafted delicious edibles using non-industrialized methods, that inspire a life full of curiosity. All Verano edibles begin with our world class strains of cannabis. Our Encore Edibles line are non-GMO, pesticide free and lab-tested for potency and purity.
Our 10 pack of chewable gummy lozenges is a full spectrum edible that's suitable for both recreational and therapeutic use. Each package contains 100mg each of CBD and THC.
(Note—these amounts may represent an aggregate of THC/CBD, THCa/CBDa, THCb/CBDb within the product. Consumers should review the actual product label for exact percentages of THC/CBD.)
Five-star reviews:
"These are my go to gummies. They help me to reduce the intensity of my pain so I can get my mind off of the pain and do things."
"I have chronic pain, which makes it hard to sleep. I eat half a gummy before bed, and I sleep like a baby."
Cannabis Extracts
Distillate oil is an incredibly versatile form of cannabis extract that can be used equally well in your dab rig or your cup of morning coffee.
Distillate oil is highly prized by medical marijuana patients for its broad range of applications and fast-acting effects.
Some of the ways it can be used include:
Inhaled via dabbing. Dabbing is where a small amount of cannabis concentrate is heated with a concentrate dab pen or dab rig.
Added to whole flower and combusted. Distillate oils can be rather thick and sticky, and if applied with great care, they make a great smokable "glue" for sealing a large joint for an added dose of potency.
Consumed orally. You can simply smear a drop of your favorite distillate oil across a cracker for an easy dose or add it to just about any favorite dish for an effortless cannabis infusion.
Strain: Watermelon OG
Brand: Kind Tree
Type: 350mg Distillate Sauce Syringe
Description: Fully activated cannabinoid extract that comes ready to vaporize, drizzle over flower, or use in everyday cooking.
Five-star reviews:
"This strain did wonders for my depression! I was having a hard time not too long ago and was struggling with suicidal thoughts. None of the antidepressants I was trying were helping. This strain had me feeling genuinely happy- I was actually laughing and feeling SOME form of hope. It honestly saved my life until I could find an antidepressant that worked for me."
"I love Watermelon OG!!! It's my favorite. The high, the taste!! Love it!!"
Cannabis Pre-Roll
Even with so many different, more modern options for smokeless cannabis consumption, the iconic cannabis cigarette, or "joint," retains its charm and allure. If you would like the option of smoking your cannabis the old-fashioned way without the mess and labor involved in cleaning, grinding, and rolling your own raw flower, cannabis pre-rolls are the perfect option for you. They can be purchased in a variety of strains and sizes, in affordable single units for that special occasion, or packs of five for the regular smoker.
Strain: Jet-Lag
Brand: Verano
Type: G-Line Swift Lifts Mini Pre-Roll Pack 2.5g
Description: Big things come in small packages. Precisely packed to perfection with premium ground Verano flower and housed in all natural cones.
Five-star reviews:
"My number one Verano strain. Highly recommend in the swifts, concentrates and flower. You MUST try. Taste high and smell are all phenomenal. This strain is LOUD."
"Jet Lag made me feel great. Was active and social for about 2 hours then relaxed and mellow for about another hour. Helped with pain, anxiety, and appetite. Love the taste and smell. The joint itself smoked very smoothly and burned evenly."
Shop Cannabis In New Jersey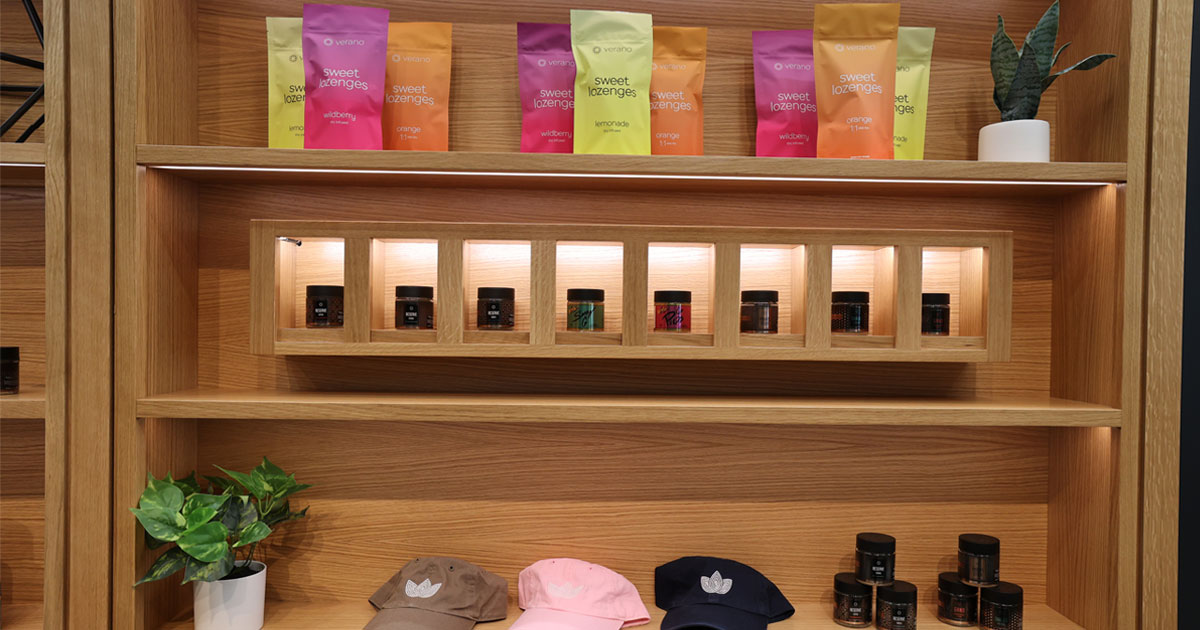 The opening of adult-use cannabis dispensaries across the state of New Jersey has many people excited. If you're interested in experimenting with cannabis but not sure where to start, visit the Zen Leaf dispensary nearest you for expert assistance, and continue exploring our blog for valuable information. For your next stop, consider checking out our rundown of medical versus recreational cannabis laws in New Jersey.