Vote Verano in Illinois Cannabis Cup
If you're a cannabis consumer in Illinois, the time has come to make your voice heard. The High Times Cannabis Cup: People's Choice Edition is around the corner.  
The Verano brand is up for "Best Cannabis Product" in every category, and we need your support. Learn how to become a Cannabis Cup Judge in Illinois, what the event is all about, how to vote for your favorite cannabis products, and past winners of the High Times Cannabis Cup. 
What is the Illinois Cannabis Cup?
The Cannabis Cup is a cannabis event like no other. States like Arizona, where the Cup has been hosted x times, may recall when the Cannabis Cup was an outdoor festival – limited judges, but ample opportunities to explore new cannabis brands and their myriad of offerings.  
Many have made pivots in the time of COVID-19, and the Cannabis Cup is no exception.  
The Cannabis Cup of today puts the power in your hands. Instead of a large gathering of marijuana enthusiasts, those who register as judges will reserve the cannabis kit of their choice. Each kit corresponds to the twelve cannabis categories of voting, with each individual eligible to select one category – so choose wisely! 
How Do You Enter the High Times Cannabis Cup as a Judge?
Think you have impeccable taste in cannabis? Be the judge of the top products in Illinois by becoming a Cannabis Cup Judge! Here are the steps to participating:  
Step 1: Register for the Cannabis Cup
First things first, you must register as a voter with High Times! During the registration process, you will select the category you are most interested in judging. To ensure that each category receives ample judges, you may not receive the kit you indicated as your top choice – but remember, your vote is still incredibly important!  
Step 2: Pick Up Your Judge's Kit
There are select dispensary locations that are housing Cannabis Cup judge kits. You can find your kit at: 
Zen Leaf: St. Charles, Chicago (Pilsen), Aurora, Evanston, Lombard, Naperville, Prospect Heights, West Loop 
Ascend: Fairview Heights, Springfield, Chicago Ridge, Chicago (Ohio St.), St. Charles, River North 
Herbal Remedies: Quincy (both locations), Mundelein, Effingham, Joliet, Milwaukee 
Step 3: Vote!
After taking your kit home, you have 60 days to consume the cannabis products within. You must judge each product through the High Times online portal with a numerical score in addition to a written review.  
All reviews will be tallied by High Times, with the winners announced in September.  
What are the High Times Illinois Cannabis Cup Judges Kits?
For the first time in the history of the Illinois Cannabis Cup, there will be both recreational and medical cannabis kits available! There are twelve total categories, with three dedicated solely to the medical category.  
Reminder, when you register, you will register for a specific category and pick up its corresponding kit. Verano brand products are available in all but the beverages category – taste the details: 
Indica Flower
Relaxation is the name of the game in this category, and Verano genetics do not disappoint. Banana Breath and Guru 0 are two fruit-forward strains with prized effects. 
Banana Breath was created by crossing Dirty Banana with OG Kush Breath v2.1 and presents as a bright green with vibrant orange hairs and purple leaves. Its top terpenes include limonene, b-caryophyllene and linalool, which synergistically provide a strong banana scent, with soft banana flavor and cream. 
Guru 0 is a delicious cross of Forbidden Fruit with Petrol OG that features prominent purple bud. The cultivar compounds to the most intoxicating scent of grapefruit, with strong notes of gas, providing calming and soothing effects. Its dominant terpenes include pinene, caryophyllene and myrcene. 
Sativa Flower
If you're seeking uplifting effects, look no further than Clementine and Sour Jack. These two strains were standout options to include in the Verano lineup, due to their coveted genetics. 
Clementine presents notes of citrus and spice. The sativa strain presents a spectrum of greens, with prominent bright orange hairs. Users report uplifting and creative effects from this potent cross of Tangie and Lemon Skunk, provided by terpenes limonene and pinene. 
Sour Jack is a cross of two renowned strains: Jack Herer and Sour Diesel. The sativa lends focused, euphoric effects thanks to terpenes limonene and pinene, with consumers reporting notes of sweet citrus and diesel. 
Hybrid Flower
There's a theme for Verano-branded hybrid flower products: grape and GMO. 
Grape Noir is a cross of Grape Pie with GMO. This densely triched flower has deep hues of green with tinges of purple that are so dark in some areas they are almost black. The skunky but sweet strain has terpenes that include myrcene, caryophyllene and limonene that allow you to relax and experience the bliss.  
Modified Grapes is a new genetic but is sure to fall into the staple category soon. The fragrant cross of GMO with Purple Punch smells intensely of burnt rubber followed by soft, sweet notes. Top terpenes of Modified Grapes include limonene, myrcene and caryophyllene, all working together to provide relaxing, pain-relieving effects. 
Pre-rolls
Banana Breath is a coveted indica, so much so that it deserves more than one category! Pre-rolls are a convenient way of consuming flower that are already prepped and ready in a smokable format.  
Banana Breath is very forward on the banana and fruit flavors due to the terpenes already mentioned. The trichome filled buds are ground and then the pre-roll is systematically stuffed to ensure an even burn throughout the length of the pre-roll.  
Concentrates
Live resin is a favorite among many cannabis concentrate consumers who want a closer to flower experience. Due to the retention of the "living profile" of the plant the delicious terpenes come through in a big way with live resin.  
BHO Banana Breath Live Resin has terpenes like limonene, linalool, and b-caryophyllene that contribute to its taste of cream and banana. Since Banana Breath creates such an amazing experience as flower we knew it would be a great choice that is sure to impress as live resin.  
Vape Pens and Cartridges: Banana Breath BHO Live Resin Vape
One of the top ways to consume cannabis concentrates is in an easy-to-use mobile option like vape cartridges. To help ensure as many judges as possible get a chance to try the standout strain Banana Breath by Verano we had to include it in several categories.  
BHO Banana Breath Live Resin is extracted from live cannabis ensuring you get a delectable dab with each inhale. The flavors of banana and fruit are prominent along with a slight creaminess. The effects of this indica strain offer relief of pain and anxiety.  
Edibles (Gummies): Encore RSO Grape Gummies
Gummies are an incredibly popular edible category and Encore is a standout option. Flavors and formulations were crafted by cannabis and confectionary connoisseurs to provide a tasty THC experience. 
RSO Grape Gummies were an easy choice to include in this year's Cannabis Cup. Infused with full-extract cannabis oil, each gummy provides the sough-after Entourage Effect housed in a delicious hand-crafted edible.  
 

Edibles (Non-Gummies):

Cinnamints
Encore Mints are a discreet and convenient way of microdosing your cannabis edibles. Because of the ability to place under your tongue and use sublingually the mints have a quick onset time, a cherished and refreshing aspect of this type of edible option.  
Encores Cinnamints are, of course, cinnamon flavored. With a forward flavor reminiscent of Big Red followed by a hint of minty goodness, you can expect an invigorating flavor explosion in your mouth that leads to a mellow effect felt throughout the body.  
Edibles: Beverages
Beverages are another standout category in edibles. While Verano has no products included for the 2022 Cannabis Cup, stay tuned for next year!  
Medical

Flower:

Modified Grapes, Guru 0, Clementine
In the medical flower category, you will get a chance to try a variety of flower options, one each from the hybrid, indica, and sativa designations. Each strain offers a spectrum of effects from relaxation to uplifting and flavors from skunk to sweet.  
Modified Grapes is steadily climbing up the charts to be one of the favorites of Verano lovers. Providing pain relief with a smooth inhale and a delightful taste, Modified Grapes is a hybrid that aims to please the palate and the body.  
Guru 0 nugs are dense with darker hues of green and bright splashes of orange pistils with hints of deep purples throughout each bud. Encrusted with a thick layer of trichomes, this indica dominant strain has a smell of gas and tastes like grapefruit that is sweet not sour.  
Clementine is an energy inducing sativa strain that will make you feel productive in no time. Its terpenes of limonene and pinene not only trigger the uplifting effects but also contribute to the scrumptious flavors of citrus and spice.  
Medical Vape Pens:

Gelato Cakes Live Resin
Convenient vaping options with high-end Verano live resin will pack a punch to your senses. The benefits of having your cannabis concentrate in a discreet medicating option makes using live resin in this way a no brainer.  
Gelato Cake Live Resin is an indica strain that lends body pain relief, according to patients, while bringing euphoric-induced bliss. This mouthwatering live resin features terpenes like caryophyllene, limonene, and linalool, who synergize to create the taste of vanilla and sweet pastry dough.  
Medical Edibles: Encore Pineapple Raspberry Gummies
Encore strives to create edibles that are not only some of the best flavors around, but also that are precisely dosed for a medicating experience that is the same every time. These handcrafted gummies are sure to hit that sweet spot. 
Encore Pineapple Raspberry Gummies are a hybrid gummy option that comes in 10 mg pieces that can easily be split in twos or fours for a customizable dosing experience. The fruity flavor of pineapple shines through sweetly, with hints of tart raspberry. Many patients report feelings of pain relief that leads to appetite stimulation.  
Vote Verano!
Are you ready to become a cannabis cup judge? Mark your calendar – registration is going on now! Head to the High Times Illinois Cannabis Cup Judge's Portal at their website. Remember, we're in every kit category except beverages – who knows, you might just find your next favorite Verano product!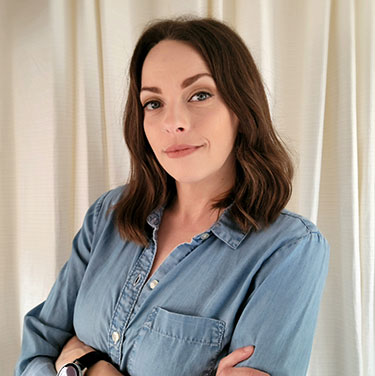 Content Writer for MÜV and Zen Leaf. Britt began exploring cannabis as a recreational user attempting to treat her migraines and depression. Finding success, she began to realize the many benefits of cannabis for a multitude of ailments. Her new-found knowledge prompted a move to Colorado, where she was able to medically treat her son with ADHD and aid her family in becoming healthier and happier. Realizing her passion for cannabis, she turned it into a career. Joining the industry as Medtender and moving into management gave Britt the knowledge needed to become a writer for a local cannabis culture magazine in Oklahoma and a leading voice in cannabis compliance.