How To Make Your Bowl Super: Cannabis Football Party Ideas
Spicy Cannabis-Infused Queso Dip
---
Prep Time: 15 MinutesYield Party Bowl
Get ready for your taste buds to go wild! Spicy Cannabis-Infused Queso Dip is here to spice up your life. This tantalizing recipe combines creamy queso dip with a generous helping of spicy jalapeños, giving it the perfect kick! So, break out the chips and nachos and get ready to celebrate with this Spicy Cannabis-Infused Queso Dip!
Ingredients:
1 lb. of queso dip, preferably a soft one such as Monterey Jack
4 jalapeños, finely chopped
2 tablespoons of cannabis-infused olive oil, coconut oil, or butter
1 teaspoon of chili powder
½ teaspoon of cumin
Salt and pepper to taste
---
Begin by melting the queso dip in a saucepan over low heat. Stirring constantly until it becomes smooth and creamy.
Once the queso has melted, add in the cannabis-infused oil or butter and stir until combined.
Add in the jalapeños, chili powder, cumin, salt and pepper to taste and stir until all ingredients are combined evenly throughout the dip.
Remove from heat and pour into a serving bowl if ready to serve right away or transfer to an airtight container and refrigerate until needed – this can be made up to two days ahead of time!
For serving, warm up the dip briefly before scooping onto chips or nachos for a delectable snack!
Vegan Canna-Hummus
---
Prep Time: 15 MinutesYield 8 Servings
If you're looking for a delicious vegan dish for your cannabis themed game day party, then your need to try this Canna-Hummus! Not only is it 100% vegan and packed with nutritious ingredients like chickpeas, tahini, and olive oil, but its refreshing herbaceous flavor comes from infusing the hummus with an extract of premium-grade cannabis. Vegan Canna-Hummus is sure to be a hit at the party since not only is it incredibly flavorful but it's also totally guilt free!
Ingredients:
1 can of chickpeas (15 ounce), drained and rinsed
4 tablespoons of tahini
2 tablespoons of olive oil
2 cloves of garlic, minced
1 teaspoon of ground cumin
Juice from 1 lemon
Salt and pepper to taste
2 teaspoons of premium-grade cannabis extract or tincture
---
Place the chickpeas, tahini, olive oil, garlic, cumin, lemon juice, salt and pepper in a food processor. Blend until it reaches a smooth consistency.
Once blended, add the cannabis extract or tincture and blend again until all ingredients are evenly combined.
Scoop the hummus into a bowl and drizzle with additional olive oil if desired. Serve with vegetables or pita chips as desired!
Cannabis Meatballs in Tomato Sauce
---
Prep Time: 45 MinutesYield 20-30 Meatballs (depending on size)
These Cannabis Meatballs in Tomato Sauce are the perfect addition to your party menu, and they are actually surprisingly easy to make. With just a few simple ingredients, including ground beef, cannabis oil, onions, garlic, and tomato sauce, you can whip up a batch of Cannabis Meatballs in Tomato Sauce that will have your guests licking their plates clean. Spice things up by adding some fresh herbs like parsley or oregano for an extra kick of flavor.
Ingredients:
1 lb. ground beef
2 tablespoons cannabis tincture
½ cup diced onions
3 cloves garlic, minced
2 tablespoons chopped fresh parsley (or 1 tablespoon dried)
1 teaspoon oregano (or ½ teaspoon dried)
½ teaspoon salt
¼ teaspoon black pepper
24 ounce can of tomato sauce
---
Preheat the oven to 375° F and lightly grease a baking sheet with nonstick cooking spray.
In a large bowl, combine the ground beef, cannabis tincture, onions, garlic, parsley, oregano, salt and pepper until all ingredients are evenly distributed.
Use your hands to form the mixture into small meatballs and then place them on the prepared baking sheet. Bake in the preheated oven for 15 minutes or until cooked through. Remove from the oven and set aside.
In a medium sized pot over medium heat, add the tomato sauce and bring to a simmer. Gently add the cooked meatballs to the sauce and simmer for 10 minutes or until fully heated through and the sauce has slightly thickened around the meatballs.
Blazed Honey-Soy Wings
---
Prep Time: 70 Minutes (including cooking time)Yield 15-20 small "buffalo" wings
This delicious wing recipe is packed with flavor and just the right amount of heat from Sriracha and hot sauce. Guests will love the sweetness from the honey and soy sauce, as well as the hint of garlic, chili flakes and ground ginger. Pro tip: prepare this Blazed Honey-Soy Wings recipe ahead of time and pop it in the oven just before game time so that your guests enjoy it fresh out of the oven at kick off!
Ingredients:
2 pounds chicken wings
1/4 cup extra virgin olive oil
1/2 teaspoon chili flakes
1/2 teaspoon garlic powder
1/2 teaspoon ground ginger
1/4 cup honey
2 tablespoons soy sauce
2 tablespoons Sriracha sauce or hot sauce (optional)
2 tablespoons cannabis-infused butter or oil (or more, to taste)
---
Preheat the oven to 400°F. Line a baking sheet with parchment paper and set aside.
In a medium bowl, combine olive oil, chili flakes, garlic powder, and ground ginger. Stir to combine ingredients into an oil paste.
Rinse chicken wings with cold water and pat dry with a paper towel before adding to the bowl of spices. Toss chicken wings in the spice mixture until evenly coated with the oil paste then arrange on the parchment-lined baking sheet in a single layer.
Roast in the preheated oven for 25 minutes until golden brown and cooked through, flipping halfway through cooking time if desired.
While the wings are cooking, prepare the honey-soy glaze by whisking together honey, soy sauce, sriracha (or hot sauce) and cannabis-infused butter or oil in a small bowl until well combined.
Once the wings have cooked for 25 minutes, remove from oven and transfer them to a large mixing bowl along with the prepared honey-soy glaze mixture and coat evenly using tongs or two spoons; toss until all of the pieces are covered with glaze before transferring back to baking sheet in a single layer again.
Broil for 5 minutes until glaze is bubbly and slightly charred around edges – this will give your wings that signature "blazing" effect!
Remove from heat when done and serve immediately while still warm – enjoy!
Jell-O Canna-Shooters
---
Prep Time: 15 Minutes (not incuding set time)Yield 16 Shooters
If you're looking to mix things up with a delicious, cannabis-infused twist, Jell-O Canna-Shooters are the way to go. All you need to make them is your favorite flavor of Jell-O, hot water, cold water and 1 ounce of your favorite tincture (100mg). For an easy alternative to edibles, Jell-O Canna-Shooters are sure to please every party guest.
Ingredients:
1 box of your favorite flavor of Jell-O
1 cup hot water
1/2 cup cold water
1 ounce of your favorite tincture (100 mg)
---
Boil 1 cup of water in a saucepan, on the stove.
While water is boiling, place Jell-O mix into a mixing bowl.
Pour boiling water into a mixing bowl with Jell-O and whisk until it completely dissolves.
Add 1 ounce of your favorite cannabis tincture and cold water to the bowl and whisk.
Slowly pour your mixture into 24 separate 2 ounce cups on a cookie sheet.
Set in the fridge for at least 2 hours.
Canna Fruit Punch
---
Prep Time: 10 MinutesYield 16 cups
Canna Fruit Punch is the perfect way to kick off game day! This tasty adult beverage is made with an infused cannabis tincture that can be customized to your preferred potency and fruity flavors like pineapple, tart cherry, and orange juice. A splash of ginger ale adds that extra bubbly kick and a hint of almond extract perfectly complements each sip. It's also simple to create: just mix all the ingredients together then garnish with fresh cranberries, berries, and orange slices. Canna Fruit Punch makes both cheers-ing and relaxing easy on game day!
Ingredients:
60 mg cannabis tincture (for 6 servings, about 10mg THC per drink)
4 cups pineapple juice
4 cups tart cherry juice
4 cups orange juice
1 liter ginger ale
2 teaspoon almond extract
Berries and orange slices for garnish
Fresh cranberries
---
In a large punch bowl, combine pineapple juice, cherry juice, orange juice, ginger ale, almond extract and cannabis tincture
Stir to combine and chill until ready to serve.
Serve with orange slices and fresh berries.
Cannabis-Infused Virgin Bloody Mary
---
Prep Time: 5 MinutesYield 1
Cannabis-Infused Virgin Bloody Mary might sound like a mouthful, but it doesn't have to be complicated to make! To craft this cannabis cocktail, all you'll need is your favorite cannabis tincture plus the usual suspects: Worcestershire sauce, tomato juice, lemon juice and Tabasco sauce. Add in an optional splash of garnish such as a lemon peel, salt or pepper and a celery stalk and there you have it; Bloody Mary perfection!
Ingredients:
15 ml cannabis tincture (for a single serving)
3 dashes Worcestershire sauce
150 ml tomato juice
1 tablespoon lemon juice
3 drops Tabasco sauce
Optional ingredients for garnish: Lemon peel, salt, pepper, celery stalk
---
Put 15 ml of the cannabis tincture, the Worcester sauce, tomato juice, lemon juice and Tabasco into a shaker and have a go at it with some vigorous shaking!
Pour everything into a large drink glass.
If you want it to look somewhat nice and fancy, use the lemon peel, the spices and celery as a garnish.
Canna-Infused Hot Chocolate
---
Prep Time: 10 MinutesYield 2 Cups
With just a few ingredients, such as two cups of whole milk, two pieces of cannabis-infused chocolate (or however much THC you desire!), Hershey's chocolate bars, and vanilla extract, you can prepare this unique twist on a classic. Make sure to top it off with whipped cream and some marshmallows for an even more decadent experience. Canna-Infused Hot Chocolate is not only perfect for game day, but also for snuggling up on the sofa with a good book or movie!
Ingredients:
2 cups whole milk
3 ounces of chocolate chopped (approx. 2 Hershey chocolate bars)
2 pieces of cannabis-infused chocolate (10mg THC each, or your desired dose)
1/2 teaspoon vanilla extract
Whipped cream
Marshmallows
---
Put milk in a small saucepan and place on the stovetop over medium heat, do not let it boil.
While the milk is heating, place all the chocolate in the microwave and heat for 30 seconds. Take the chocolate out and stir it. Return to the microwave and heat for another 30 seconds, remove and stir. Continue until just melted.
When the milk reaches the scalding point (180 degrees F), turn off the heat and add the melted chocolate, whisking to combine. Add the vanilla extract.
Pour into two mugs and top with whipped cream or marshmallows if desired and enjoy!
Author
Digital Content Manager for MÜV Florida and Zen Leaf Dispensaries. A cannabis connoisseur with a passion for explaining the miraculous possibility of the plant, Swan began her journey with cannabis as a recreational user and quickly realized its positive impact on her depression and severe anxiety. She joined the cannabis industry as Receptionist and MedTender and witnessed first-hand the immense potential of the plant for a wide variety of ailments, deepening her passion for alternative medicine. Swan is dedicated to self-education on the plant and sharing its potential with all. She holds a Journalism degree from the University of Iowa.
Related articles
Experience a cannabis-themed Las Vegas Spring Break with the help of our Zen Leaf 420 Edition guide to food and fun!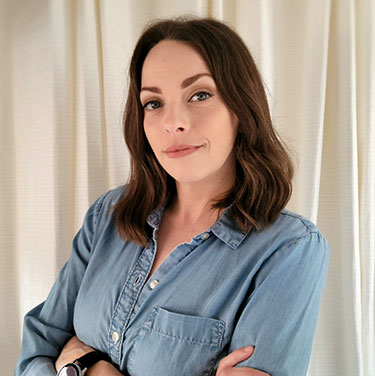 Verano is looking at a different kind of flower this Valentine's Day. Learn why the Verano family loves cannabis.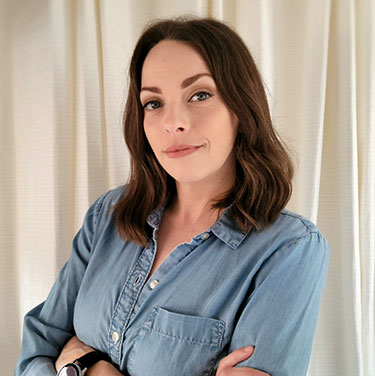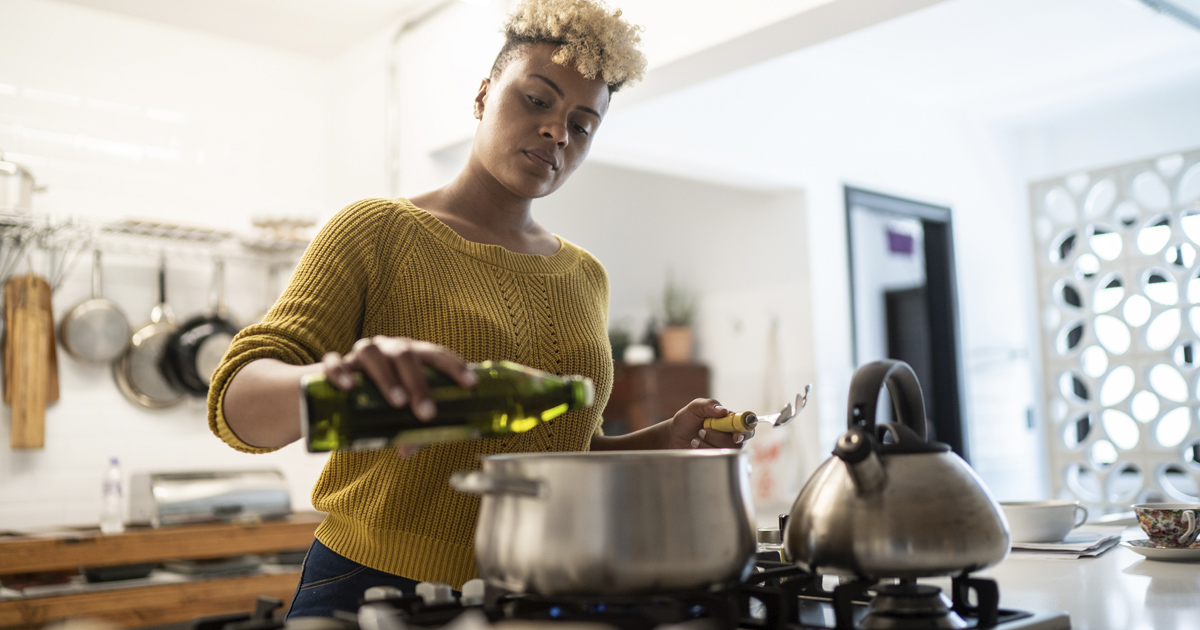 Cooking with cannabis is more popular than ever. Beginners, avoid wasting product or miscalculations by following this basic cannabutter recipe.