Meet Mike Tyson at Zen Leaf Dispensaries
Mike Tyson events are one-of-a-kind experience that many fans remember forever, and we don't just mean when Iron Mike hits the ring. As a cannabis company owner since 2016 and a longtime cannabis user, the Heavyweight Champ is becoming quite the heavyweight in the cannabis industry. With Tyson 2.0 cannabis beginning to decorate Zen Leaf stores in New Jersey, there are going to be lots of opportunities for the fans to meet Mike himself.
On June 24th this year, Mike treated local fans of Prospect Heights in Illinois to a fun and exciting meet-and-greet. Now, New Jerseyans get to experience the excitement at Zen Leaf Neptune, September 3rd, from 2:30 – 4PM. Read on for all the details you need to know for your chance to meet Mike on September 3rd, and how you can enter to win an autographed boxing glove!
Meet Mike Tyson at Zen Leaf Neptune
If you thought you knew Mike Tyson from his fighting and interviews, we must share that nothing compares to meeting him. His energy is contagious, and his shared enthusiasm for those he meets elevates a "meet and greet" to a "meet and know."
To make your experience that much better, we thought it best to go over some details that would allow Mike to meet as many fans as the hour and a half will allow. Meet-and-greets will occur on a first-come, first-serve basis and will require a Tyson 2.0 purchase for the opportunity to take pictures with Mike. Those at the front of the line will be asked to complete their purchase prior to the event starting to allow shots to begin as soon as Mike is ready. We suggest showing up early to secure a spot in line – at the Zen Leaf Prospect Heights meet-and-greet, fans were ready and waiting 4-5 hours before the event. 
Details and what to expect:
Event location – hosted at Zen Leaf Neptune, September 3, 2:30 – 4:00PM
Parking – ample in the large shopping center area

Getting your photos – for your ease and Mike's, a photo booth will be used for everyone to take pics with the champ. Once you have finished meeting the boxing legend, you will enter your email into an iPad to have your photos sent right to you
In addition to these details about what to expect, keep in mind that Mike has an epic personality and is very friendly when it comes to taking pictures with his fans. Here are some examples of some fun shot ideas that other fans in Illinois did when getting in front of the camera with Mike. 
Mike Tyson at Zen Leaf Prospect Heights
– Illinois
Mike Tyson brings an energy that can't be measured. It's a party when he walks into the room, there's no other way to describe it – and June 24th was a VIP party that Zen Leaf Prospect Heights was honored to host. Visitors to Zen Leaf Prospect Heights were privy to a meet-and-greet session with Mike, including getting a photo with the living legend. 
We are now convinced that only Mike Tyson can make a quick photograph fun – one pose wasn't enough, and no pose was too much. From boxing stances, bear hugs and head locks to fake ear nibbles, Mike was the truest sport and encourager of them all. 
Mike's love for his fans is genuine, and palpable. His friendly demeanor instantly put anyone who walked up at ease. A quick conversation wasn't enough – more often than not, Mike pulled visitors back for a few more words. 
Here's what Mike's fans had to say about the experience:
This is unreal. 
You're the greatest fighter in the world. In the WORLD, bro. I saw you knock a man out CLEAN with one punch. 
I'm excited to see Mike in person – it feels fake. It doesn't feel real. 
I love Zen Leaf and Mike Tyson! 
This dude's a legend. Everyone looks up to him, he's in town, and there's no way I'm missing it. Shoutout to Zen Leaf! 
– Ivan Medina 
I'm gonna pass out. I'm so hyped. The hype is amazing! LFG!  
– AJ Brander 
Everyone has been really excited, the entire Zen Leaf family – staff and visitors. The energy today has been incredibly upbeat, from the moment people started lining up at 2 PM till long after Mike Left the building. We can't believe that our small town of Prospect Heights was able to receive a worldwide name like Mike Tyson, and at our dispensary no less. Today was remarkable, thank you, Mike – we love you! 
– Brittney Youkhana, Zen Leaf Prospect Heights General Manager 
Be On
the
Lookout for More Mike Tyson Events
While there have only been two Mike Tyson events so far at Zen Leaf Dispensaries, this is just the beginning. Be on the lookout for more events by subscribing to Zen Leaf emails in New Jersey for the ability to stay up to date on Zen Leaf dispensary grand openings, product launches, deals, and more… like Mike Tyson meet-and-greets.
Not into clogging up your emails? No biggie head on over to Instagram and follow @zenleafdispensaries to stay in the know!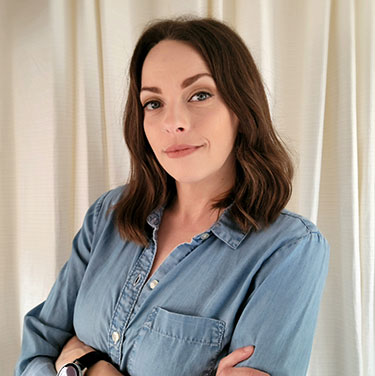 Content Writer for MÜV and Zen Leaf. Britt began exploring cannabis as a recreational user attempting to treat her migraines and depression. Finding success, she began to realize the many benefits of cannabis for a multitude of ailments. Her new-found knowledge prompted a move to Colorado, where she was able to medically treat her son with ADHD and aid her family in becoming healthier and happier. Realizing her passion for cannabis, she turned it into a career. Joining the industry as Medtender and moving into management gave Britt the knowledge needed to become a writer for a local cannabis culture magazine in Oklahoma and a leading voice in cannabis compliance.