Maryland, Have Your Dose of Zen Delivered
In pursuit of cannabis-based wellness, we want to ensure our Zen Leaf dispensaries are designed with the idea of ease of shopping to best provide an enjoyable experience for all. That has translated into many ways to shop at Zen Leaf, with all locations in Maryland and across the country offering in-store shopping with the option of pre-ordering for express pickup.  
Luckily, Maryland residents also get to take advantage of medical cannabis delivery, available to all medical cannabis patients. If you haven't used cannabis delivery in Maryland, you may have a few questions about how it works – and we have the answers for you right here! Read on to for delivery details and shopping options available to Marylanders across the state at each Zen Leaf location.  
Maryland Cannabis Delivery, the Zen Way
With the increase of communication and the ability to use technology to make our lives easier, we have made it a top priority to leverage these conveniences to improve medical cannabis shopping.  
The Zen way is exactly what it sounds like – we at Zen Leaf are passionate about cannabis because we believe it makes people's lives better, and we want to make sure those ideas extend to the shopping experience with us, whether that's short- or long-range home delivery, in-store shopping, or express pickup.  
Medical cannabis home delivery is discreet and convenient, with delivery times determined based on the patient's schedule. To place a Maryland medical cannabis delivery: 
Navigate to the Zen Leaf Maryland nearest you

 

Create or log into your

iheartjane

account (you may also check out as guest if preferred, though creating an account saves your address for easy delivery ordering in the future!)

 

Add your desired medical cannabis products to your cart, then select the Cart icon

 

Choose the delivery option on the right-hand side for desktop, top for mobile, and input your address

 

Choose your delivery day, then place your order – that's it!

 
You can add special instructions for your delivery, such as directions to best find your home or even delivery times, at checkout before placing your order. While we cannot guarantee the exact time of delivery you may choose, please know we do our best to meet your needs.
The process is simple and, dare we say, easy! 
Take it from Google reviewer J. MC: 
Love the home delivery. Ordering and receiving process is excellent. Also, a big thanks for honoring our veterans. 
In addition to honoring our veterans, we also honor the deals that are being run in-store, meaning you will never miss Zen savings when placing a delivery order. And, speaking of savings… 
Summer Savings – Free Maryland Medical Cannabis Delivery in June and July
To say thank you to our loyal patients who do use delivery and to encourage those who have been hesitant to try this easy shopping option, we are blowing out delivery like never before.  
For June and July only, the minimum purchase has been lowered to just $50, AND we are waiving all delivery fees! 
After July 31, delivery fees will be reinstituted, so take advantage of this deal while you can. Whether you are a dedicated medical marijuana delivery recipient or looking to explore this convenient option for the first time, these savings are for you! 
What are the Standard Maryland Cannabis Delivery Fees?
Outside of summer savings, there are purchase minimums and fees depending on your location in the state, broken down as short-, long-, and extended-range delivery: 
Short-range delivery 
Available from locations Jessup, Germantown, and Towson. Short-range delivery is eligible for next-day delivery.
Color code: Blue

 

Minimum order: $50

 

Delivery fee: $5

 
Long-range delivery 
Available from locations Jessup, Germantown, and Towson.
Color code: Orange

 

Minimum order: $150

Delivery fee: $15

 
Extended-range delivery
Available from Zen Leaf Towson only.
Color code: Purple

 

Minimum order: $300

 

Delivery fee: $15

 
Zen Leaf Maryland In-Store Shopping and Express Pickup 
Our shopping experiences were built with ease in mind at Zen Leaf, and that isn't limited to delivery orders. Our in-store shopping experiences have that personal touch that is paramount to ensure our patients feel like family, which they very much are to us. Being able to have those close experiences with our patients and hear their amazing stories of increased wellbeing are what continues to drive us to be innovative in the products we produce, and the ways patients can shop at our dispensaries state and nationwide.  
For patients that are always on the go and don't have time for in-store shopping or can't wait for a delivery driver, express order pickup is the answer. Which includes heading inside to the express counter to pick up your order yourself or parking for curbside pickup and have your order brought to you outside.  
Many patients can attest to the ease of express and curbside pickup options. Here's what a few had to say: 
Always quick and efficient curbside service! Shannon is always super friendly too! 
– Google reviewer Rose M. (Zen Leaf Jessup) 
This was my 1st time shopping here and Alexander helped me tremendously with being new and Sam helped me on the phone when I called earlier today! The products I purchased were great as well, definitely purchasing from here again! Thanks for being awesome guys !  
– Google Reviewer Amanada H. (Zen Leaf Towson) 
Locations of Zen Leaf Dispensaries in Maryland 
Having access to cannabis is of utmost importance to patients and to us at Zen Leaf. With that in mind, we have three locations ready and waiting to serve the greater cannabis community of Maryland. Here's a list of the locations and what makes each one special: 
Zen Leaf Germantown
As our closest location to Washington D.C., Zen Leaf Germantown is less than an hour's drive from the "DMV" area. Positioned in a shopping center along the corner of Germantown Road and Wisteria Drive, the dispensary allows for quick and easy access with ample parking for all our patients.  
Our Germantown location facilitates deliveries to Hagerstown and surrounding areas.  
Zen Leaf Jessup 
Zen Leaf Jessup is the closest Zen Leaf to Baltimore, positioned just 30 minutes southwest of the city. The dispensary sits on the border of Jessup and Elkridge, allowing the location to serve both communities. Zen Leaf Jessup is tucked between Dorsey Run Road and US-1 on Montevideo Road in a shared building space.  
This dispensary delivers locally and to Waldorf and its surrounding areas.  
Zen Leaf Towson 
Positioned near Towson Town Center and its ample shopping, Zen Leaf Towson is only a mile from I-695, making it easy access for many patients in the area. Right down the street from both Baltimore's circuit and district courts, and surrounded by restaurants like Bonefish Grill, The Melting Pot, and Domino's Pizza, a trip to Zen Leaf Towson will include much more than just a dispensary stop.  
The dispensary is a local favorite and accommodates deliveries to Havre de Grace and surrounding area.  
FAQs for Delivery in Maryland
We have gone over quite a lot of information, but there are always more questions that can be answered. To ensure the zen state of mind, we want to provide as much detail about the services available as possible. Always remember if you don't get the answers you seek here, you can always contact our Customer Care Team for further assistance by phone or live chat using the bubble in the bottom right-hand corner of your screen. 
How

D

o I

F

ind

O

ut if

M

y

R

esidence is in the

D

elivery

R

adius?
Take a look at our handy map of the delivery radius located above that includes the fees and delivery minimum purchase requirements for your area.  
You also have the option to navigate to the Zen Leaf location menu closest to your residence, add an item to your order and then click the cart button, this is where you can add your address so you can determine delivery purchase minimums and fees.  
All cannabis purchases must be made with cash, including cannabis delivery. While Zen Leaf Delivery Advisors do carry change, they do not carry much. With that in mind, we ensure having as close to exact change as possible for your order to ensure a smooth delivery. 
Should I

T

ip

M

y Cannabis

D

elivery

D

river?
Our delivery drivers are hard workers, and they strive to ensure your order arrives quickly and safely, and they appreciate all tips they receive. We also understand that not everyone can afford to tip-rest assured that it is not required, but always appreciated.
What

T

ypes of

C

annabis

P

roducts

C

an

B

e

D

elivered? 
All products available on the menu are eligible for delivery. This includes cannabis in forms like edibles, tinctures, topicals, extracts, vapes, flower and pre-rolls, and even Zen Leaf merchandise like t-shirts. Don't forget to pick up all the gear needed for your cannabis excursions, including papers, pipes, grinders, and pretty much anything else your cannabis kit may be lacking.  
What

I

f

M

y Cannabis

D

elivery is

I

ncorrect? 
Zen Leaf contacts every patient before delivery to confirm the products ordered and time of delivery. So if for some reason your order isn't correct upon delivery, you may reject the order upon delivery and the Zen Leaf team will coordinate another time to deliver the correct product. 
Where

C

an I

F

ind

I

nformation

A

bout

C

annabis in Maryland?
Whether you want to get your medical cannabis card in Maryland or have one and want to know more information about the Maryland medical cannabis program, Zen Leaf has you covered. On the Zen Leaf Maryland State Resources page, we go over commonly asked questions about cannabis in Maryland. There is also the Medical Cannabis Commission that governs medical cannabis in Maryland; their website is another great resource for all cannabis patients throughout the state.  
Get Your Medical

Cannabis

Delivered Today!
Delivering wellness to the front doors of our patients is just an added way that we can ensure we are creating ease of access to the therapeutic cannabis many need. Whether you prefer to stop in and learn and laugh with our Cannabis Advisors or want to save some money on gas (goodness knows we can all save some cash on gas), we are here to support you!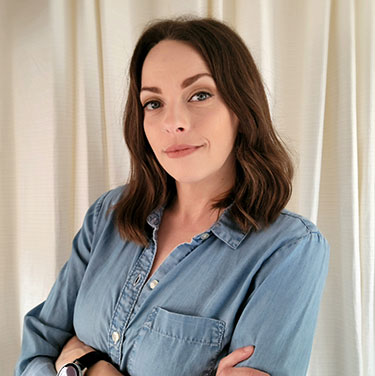 Content Writer for MÜV and Zen Leaf. Britt began exploring cannabis as a recreational user attempting to treat her migraines and depression. Finding success, she began to realize the many benefits of cannabis for a multitude of ailments. Her new-found knowledge prompted a move to Colorado, where she was able to medically treat her son with ADHD and aid her family in becoming healthier and happier. Realizing her passion for cannabis, she turned it into a career. Joining the industry as Medtender and moving into management gave Britt the knowledge needed to become a writer for a local cannabis culture magazine in Oklahoma and a leading voice in cannabis compliance.